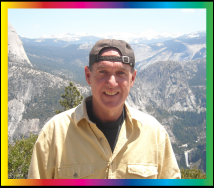 about david
I am a very spiritual man, who deeply loves music and is passionate about writing songs and sharing them with the world. I play acoustic guitar and sing, in a classic singer/songwriter style. My songs are my children. They are each different, and each has a different place in the world. But I love them all.
I love to hike and walk in nature. For me, being in nature is being close to the Creative Force. I feel nurtured and filled by a walk at the sea or in a mountain meadow. And, I get some of my best ideas that way. When the pond of the mind is still, the ideas come. They also come, of course, from relationships, from love. I have recently found the love of my life, and am engaged to be married.
I feel that we're here on this earth to love, and to be kind to each other. Ultimately, what else is there? I want to touch others through my songs, and to inspire, comfort and entertain. So many times music has lifted me up. I want to do that for others.